We Are Hiring! Join the TFX Driver Team Today.
All of our vehicle transport drivers at TFX are company employees, driving company-owned tractor-trailers. Before their employment with TFX, all of our drivers have to go through stringent background checks and criminal history searches. On each of our transport jobs, our drivers are equipped with cell phones for 24/7 communication with the office, making updates available in real-time.
Training and Expertise
The drivers at TFX are professional, experienced, courteous, uniformed, trained and knowledgeable. They are skilled in customs procedures for efficient cross-border deliveries, and all drivers are FAST and TWIC approved and carded. All drivers at TFX are experts in auto shipping in Toronto and throughout North America.
Why Drivers Enjoy Working at TFX International
TFX is proud to be the leading vehicle transport company in Canada. When you join our team, you will work for an organization dedicated to setting the industry standard of excellence. We utilize state-of-the-art equipment and are known for transporting high-value vehicles such as exotic cars, show cars, antiques and movie vehicles. Our clients expect a superior experience and that is exactly what we deliver.
We've Always Been Family Oriented
TFX has been a family-oriented business from the very beginning when owner Wally Horodnyk started the company with his wife Christine. Wally's son Adam grew up around the business and eventually joined his father, helping make TFX a North American leader in vehicle transport. Our drivers are extended members of our family and treated with respect at all times. All of our employees are valued and appreciated members of our team.
The expertise and dedication of our drivers has made us an auto shipping leader in Toronto, throughout Canada and the United States. We believe our service is second to none and encourage you to give us a call to find out for yourself.
We Are Hiring! Join the TFX Driver Team Today.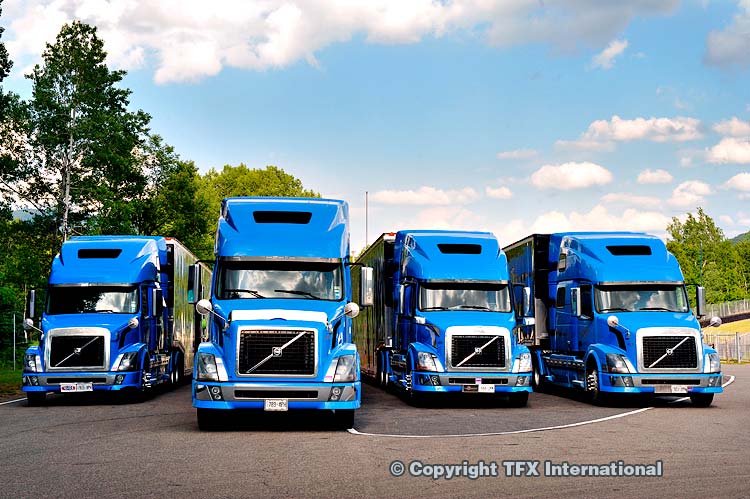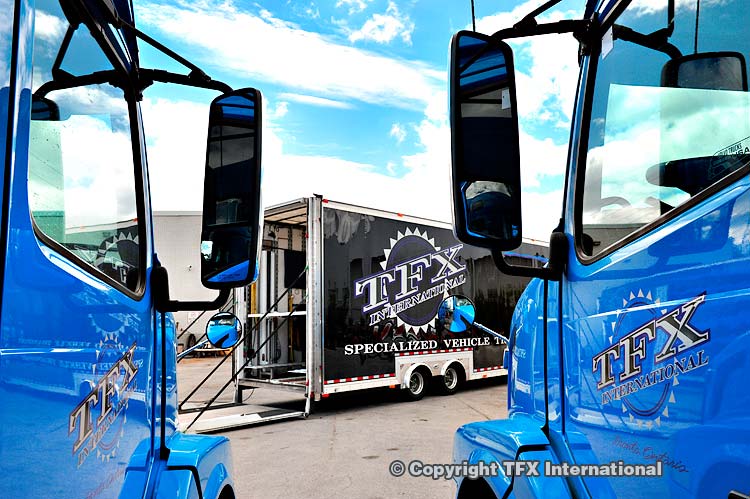 Who uses our services?
Snowbirds (one way or return trip)
Show cars
Vintage vehicles
Photoshoots
Museum vehicles
Exotic/Classic vehicle show
Manufacturers
Dealers
Motorcyclists
Sports teams
Baseball, basketball, soccer, hockey
Prototypes
Test cars
Priceless antiques
Formula race cars
Show cars
Movie vehicles
Ride and drive
Standard family vans and cars