SPECIALIZED VEHICLE TRANSPORT™® in Canada
TFX International only transports vehicles, and thus we have created a system that puts your vehicle first and guarantees damage-free transport throughout Canada and the United States.
Fully Hydraulic Tail Gate Lift
Our team utilizes fully hydraulic tailgate lifts, which means the vehicles are not loaded using a ramp. Ramp loading can cause damage to your vehicle, especially if it has lower ground clearance. With our specialized handling processes, your car is driven onto our hydraulic tailgate. It is then lifted slowly until it is in position, and can then be driven right into the fully enclosed trailer.
Fully Enclosed Fleet for Car Transport
Vehicles are protected from the elements and driven only on and off of the trailer. TFX owns all of our specialized custom enclosed trailers and tractors, so you can be sure that your car will be safe and secure. For your convenience, we have multi, dual and single enclosed vehicle carriers available for car transport in Canada and the United States.
Custom Air Ride Trailer Features
Hydraulic tailgate lift and low angle loading ramps
Enclosed "out-of-sight" security (especially for prototypes)
No road or weather stress on your vehicle exterior
Minimal stress on your vehicle during transport
No damage to undercarriage
Can load vehicles without engine power – pushers and prototype vehicles
Safe controlled movement in and out of trailer
Custom adjustable nylon strap down system
GPS tracking on all equipment
Soft Strap Tie Downs
Before leaving, all vehicles are secured with custom nylon straps that reduce the stress and ensure your car stays in place during the shipping process. These straps will prevent damage and wear from occurring on the finish, and maintain the integrity of your prized possession while it is transported from one destination to another.
Protection to Ensure That Your Car's Interior Remains as You Left It
During the car transport process within Canada and into the United States, TFX International employs many precautions to protect not only the exterior of your vehicle, but also the interior. For all cars, our shipping services include the following:
Seat covers
Steering wheel covers
Floor mats
Coveralls with no clips – scratch proof
Drivers are company employees who are trained and experienced vehicular transportation experts
Can load vehicles without engine power – pushers and prototype vehicles
Safe controlled movement in and out of trailer
Schedule Your Car Transport Services in Canada Today
If you are interested in learning more about our specialized handling and car transport services, contact us today for more information. We ship across Canada, including Regina, Calgary, Vancouver, Toronto and Montreal, and also to and from the United States.
Request a free quote online today or by calling 1-888-415-3158.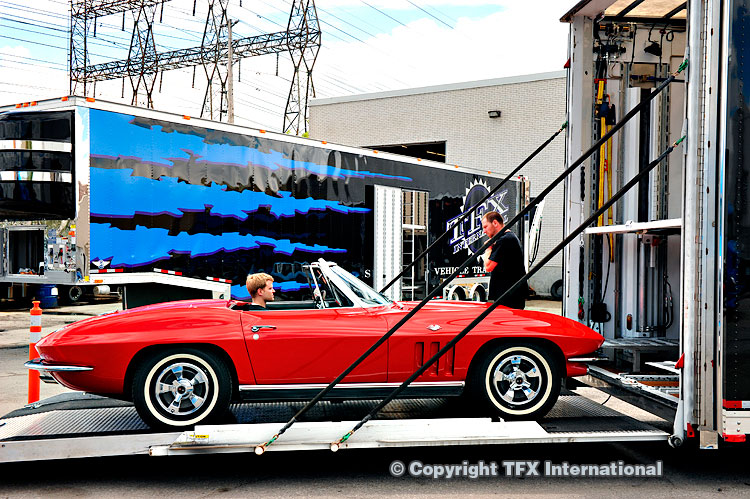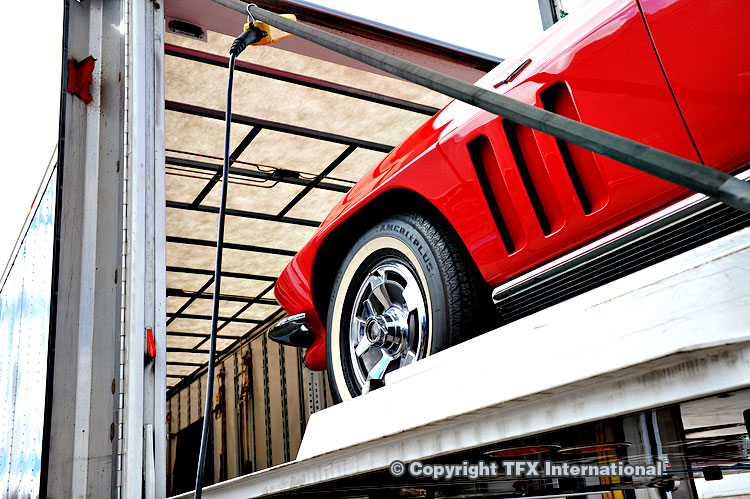 Who uses our services?
Snowbirds (one way or return trip)
Show cars
Vintage vehicles
Photoshoots
Museum vehicles
Exotic/Classic vehicle show
Manufacturers
Dealers
Motorcyclists
Sports teams
Baseball, basketball, soccer, hockey
Prototypes
Test cars
Priceless antiques
Formula race cars
Show cars
Movie vehicles
Ride and drive
Standard family vans and cars