Car Shipping to and from Montreal, Quebec
As a leader in vehicle transport across Canada and the United States, TFX International is proud to provide car shipping in Montreal for residents of Quebec. Whether you are looking to move your car to a new residence, transport it for a vacation, or prepare for an antique car show, our team has experience dealing with it all. We serve a wide variety of businesses and individuals from coast-to-coast and will tailor our services to meet your unique requirements.
Car Shipping From Montreal to the United States
At TFX International, we are customs-bonded and therefore have the experience and know-how to safely transport your vehicle across the border. Our team will work with you to ensure your car shipping from Montreal to anywhere in the United States goes smoothly and will help you prepare the documentation needed for the shipment.
Rather than spending hours driving your vehicle across the country, let us ship it for you. We use a comprehensive hydraulic lift system and closed air ride trailers for seamless transport. We understand that your vehicles hold both monetary and sentimental value, that's why we treat every vehicle as if it were our own.
Request a free estimate for car shipping in Montreal and throughout Quebec by contacting Canada's leaders in SPECIALIZED VEHICLE TRANSPORT™® at TFX International. If you are a snowbird about to fly south for the winter or a dealership that needs vehicles moved quickly, you can count on us for timely and safe service.
Why take the risk of damaging your vehicle? Instead, request a free quote from TFX International and get worry-free car shipping from Montreal at competitive rates.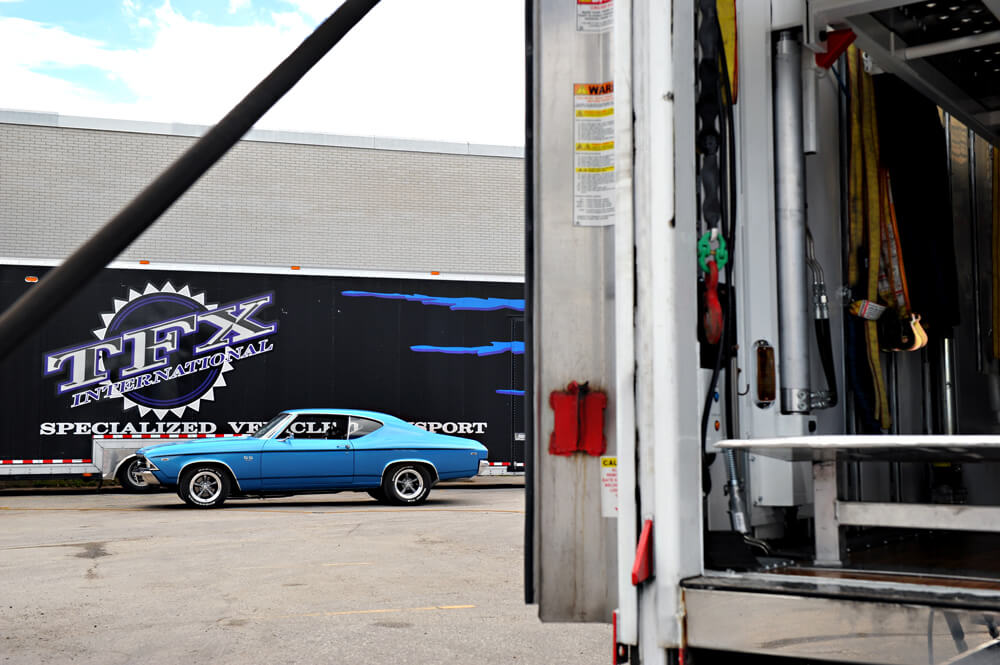 Who uses our services?
Snowbirds (one way or return trip)
Show cars
Vintage vehicles
Photoshoots
Museum vehicles
Exotic/Classic vehicle show
Manufacturers
Dealers
Motorcyclists
Sports teams
Baseball, basketball, soccer, hockey
Prototypes
Test cars
Priceless antiques
Formula race cars
Show cars
Movie vehicles
Ride and drive
Standard family vans and cars