Vehicle Shipment Testimonials from our Satisfied Clients in Canada and the US
Just wanted to say how pleased we are with TFX's
Just wanted to say how pleased we are with TFX's transport of our two vehicles to and from Florida as always this year.
I'm sure you continue to face significant challenges with COVID and border crossings this year. As always everything ran smoothly and pick ups and drop offs were efficient. Your drivers are prompt and polite.
Will contact you in August for next year's bookings.
Thanks ….
I wanted to thank you all for making the transport of our car to Southern California seamless and first class as always. Both Josh and Adam were so sweet and professional and your office was always right on with arranging and making it happen. Always a rush when you see the TFX truck so far from home and bring your car or bikes out the back or being where they say they would be to load them up with a smile and make you feel like your buggy/bike is in good hands and with family. Thanks again, will reach out Mid August for the upcoming trip down for the winter. Be safe.
Harley/Debbie
I am writing to express my sincere appreciation
I am writing to express my sincere appreciation for the services provided in shipping my 1955 Ford to Barrett Jackson on January 14, 2022. TFX International was recommended to me by JH Restorations in Windsor and Mike Tramontano from Barrett Jackson. This being my first US auction and exporting of a vehicle it was important to me that I could deal with a professional, no-nonsense company. I was able to complete your paperwork with a minimum of questions which were quickly answered by Sabrina on your staff. Costs were very reasonable for the amount of service provided.
Notification of pick-up by Mike, the driver assigned, was timely and accurate. He was at my place for pick-up when scheduled and we completed that without delay. He was knowledgeable, amiable and very easy to deal with. My car was delivered right on the estimated day and all was well. My consignment rep at Barrett Jackson was able to get their check-in completed in plenty of time.
I'm very happy to have dealt with TFX and I would appreciate it if you could let Mike, Sabrina and other staff know that their expertise was much appreciated. Car dealers and collectors are much more used to these situations but for first-time people like me, it is important to know you have picked the right company to entrust your "labour of love" to. I'll be happy to recommend TFX to anyone needing a trustworthy car transporter.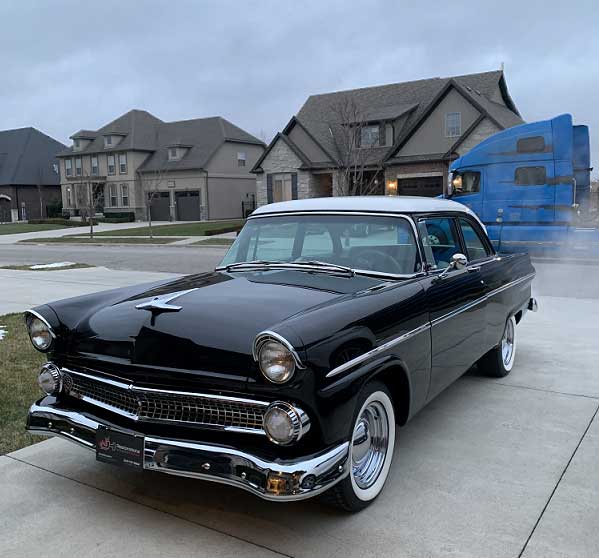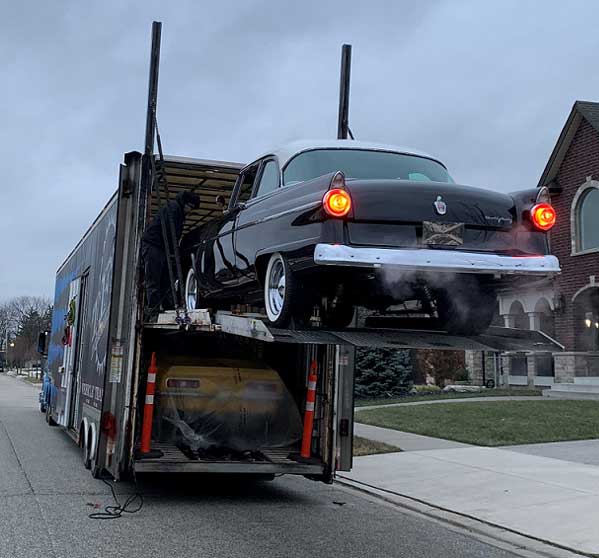 Darrell Sheppy
Many thanks to everyone at TFX
Adam was here this morning dropping off and will be back tomorrow to pick up the Landcruiser. Many thanks to everyone at TFX for helping make all this happen. I saw Dan Courtemanche last night who is at our development and also now a happy customer. He had 2 friends with him that are are at the Trilogy Club next door to us who also use TFX so this good especially because they are happy customers as well. Thanks again. Stups the TFX truck was looking particularly good in the morning sun here this morning and lots of neighbours noticed.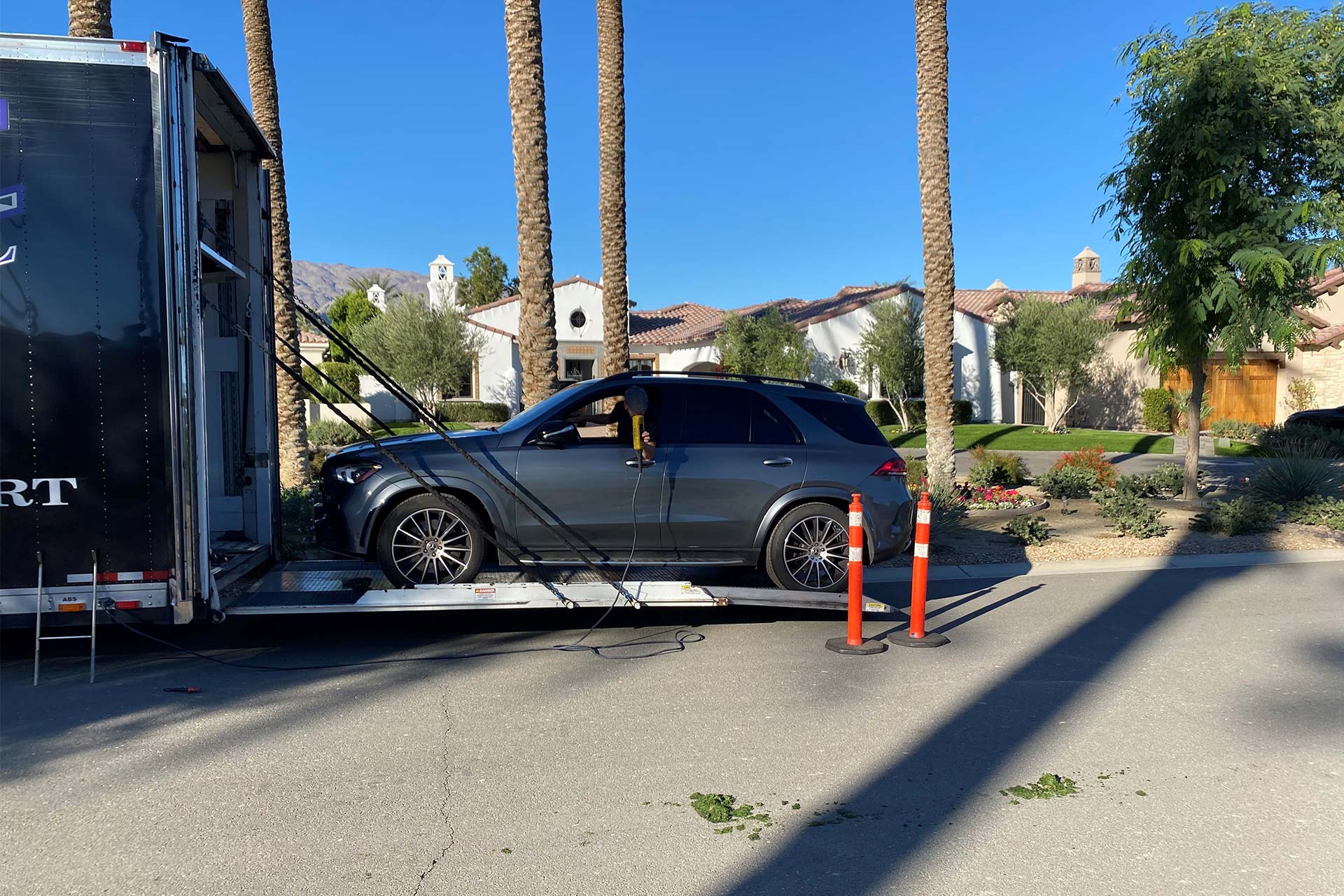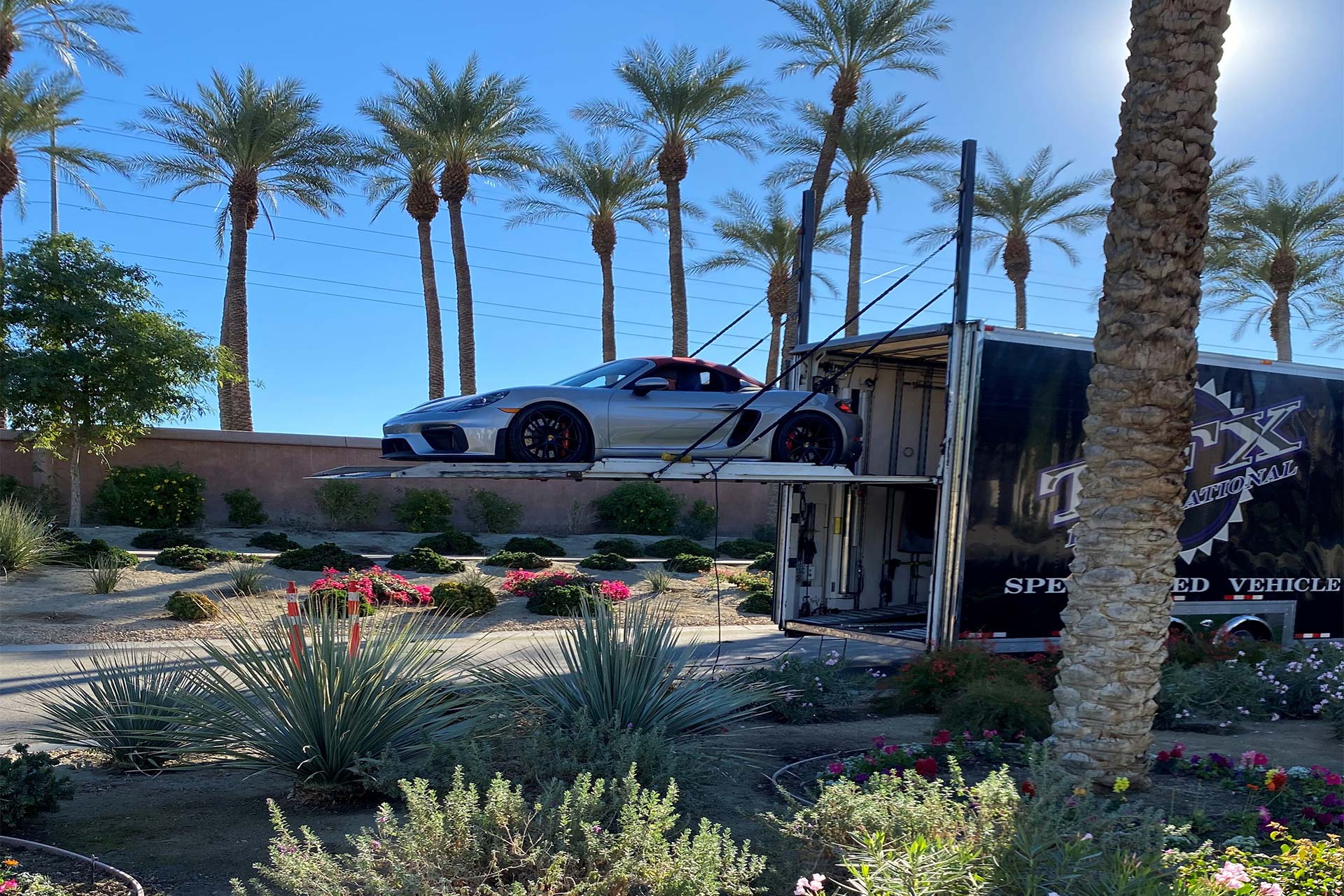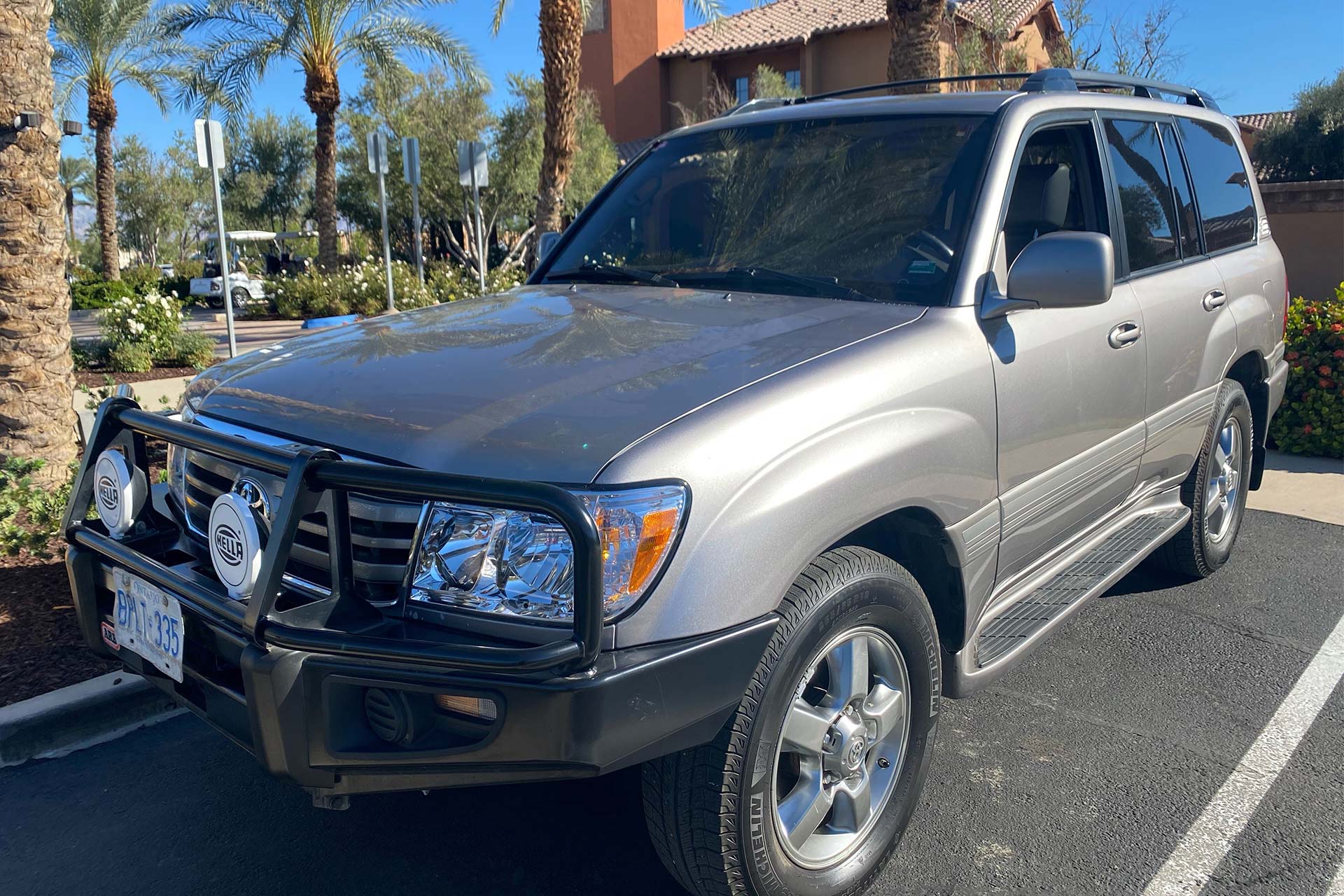 Stuart MacGregor
Outstanding service
Thank you for taking care of my vehicle today as well as shuttling me to the airport.
Cheers,
Dave
Thanks again, ladies. All the best and be well.
Hi there, just want to thank everyone for their effort in transporting my car to California. Y'all did a super job. Adam was great and presented me with a brand new-looking (i.e. washed) car right at my doorstep. He made the trip in 3.5 days in an eighteen wheeler with a sleeper cab in the back and, no doubt, something cool on the radio: brilliant!
Cheers,
Peter Sugar
Thanks again for your excellent service!
Wow cool!!! Funny, our customer( buyer) didn't give any sign about delivery….He probably check the car first! 🙂
Thanks again for your excellent service!
Definitely, we will contact your in the future if enclosed transport will be necessary in our sales transactions.
Many thanks to Christine for taking the time to follow-up this transaction.
Best regards,
Valentin
Mike arrived with the Cuda this morning.
Hi Jolanta and Caitlin,
Mike arrived with the Cuda this morning.
Another Excellent smooth delivery by TFX
Thanks so much for the great job well done.
TFX always delivers.
Rick Simpson
Thank you so much, the vehicle has arrived.
Kendra,
Thank you so much, the vehicle has arrived.
Mike is awesome, everything is perfect.
Really happy with the service, just thought I'd tell you, as sometimes you only hear about issues or negatives. Feel good story!!
Thanks so much.
Michael
Michael
The old Dart made it down to Texas..
Hi Caitlin…
The old Dart made it down to Texas.. I was layin low on asking questions.. didn't want to jinx anything… lol.. Matt sent a msg Sunday dropped off and looked great.!! Thanks very much for a job well done… TFX is at the top of my list when the topic pops up about moving cars.!!!
Appreciate everything..! I will chk to see if there's a rating/ comments page for you.. Lots of good things to say!!!!
Always Best
Dave…
Dave