Motorcycle & Car Shipping to & from Calgary
Do you need car shipping in Calgary for your dealership or a family move? Are you planning to display vehicles at the Calgary International Auto & Truck Show? Whenever you require specialized vehicle transportation to or from Calgary, consult with the professionals at TFX International. We've safely hauled classic cars, exotics, motorcycles and standard family vehicles throughout the country.
Car Shipping from Calgary to the United States
If you need cars transported across the border, we are an authorized carrier with plenty of knowledge and experience dealing with customs. We'll make sure you have the documentation you need. As a Canada and US customs-bonded carrier, our team will work with you to prepare the correct forms to ensure your vehicle does not experience any delays at the border.
Experience Makes a Difference
If you're on your way to the United States to escape the cold weather, we understand that planning can become stressful. Rather than spending hours driving across the country, turn to us for car shipping from Calgary, Alberta. One of the benefits of entrusting your vehicle to us is that you have the option of packing your personal possessions in the car before transport. This will not only save you time and money, but you will be able to focus on what truly matters. For more information, take a look at our testimonials! Our experience shows.
Contact Us Today
For reliable and damage-free car shipping in Calgary, and across Canada, contact TFX International. Request a free quote online or call us at 1-888-415-3158.
3 Reasons to Use Professional Car Shipping in Calgary and Beyond
When you are looking for car shipping from Calgary to the United States, from Toronto or the east coast ports to Calgary, or any other long-haul venture, you want the expertise of a professional. It is possible to transport a vehicle yourself, but here just 3 reasons to consider using the professionals:
Safety: If you plan on hauling a car yourself using a pull-behind trailer, you need experience before hitting the freeway. Inexperience in maneuvering a vehicle while hauling another vehicle can put the safety of you, your family, and other motorists driving near you at risk. Instead, depend on our highly trained drivers.
Convenience: When you are hauling a car a long distance, you have to worry about parking at rest stops, hotels, and restaurants. Parking and driving with a trailer is an acquired skill and the last thing you want to do when you've been on the road all day is worry about finding an overnight parking spot for your vehicle and the one you are towing. With TFX, this worry goes away, and we can also provide real-time GPS tracking for your vehicle!
Equipment: We have the equipment necessary to perform the smoothest car shipping from Calgary to wherever you need your car or motorcycle. Our transporter trucks are enclosed and have modern air ride equipment, tailgates operated by hydraulics and top of the line security systems. Plus, all of our drivers are highly trained to safely ship your vehicle!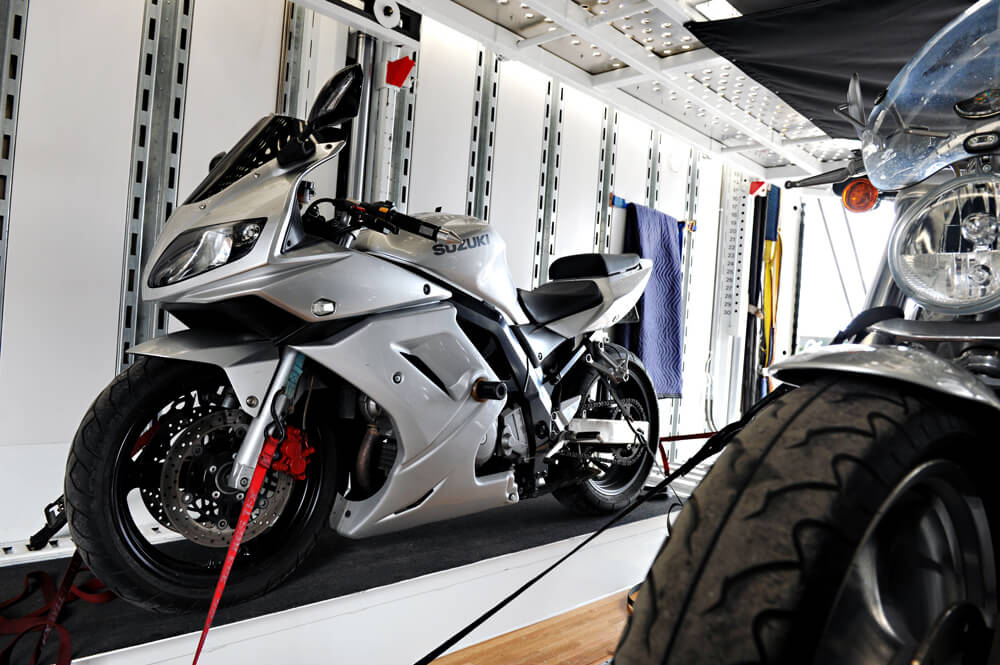 Who uses our services?
Snowbirds (one way or return trip)
Show cars
Vintage vehicles
Photoshoots
Museum vehicles
Exotic/Classic vehicle show
Manufacturers
Dealers
Motorcyclists
Sports teams
Baseball, basketball, soccer, hockey
Prototypes
Test cars
Priceless antiques
Formula race cars
Show cars
Movie vehicles
Ride and drive
Standard family vans and cars