Car & Motorcycle Transport Service in Regina
While keeping up with demand throughout North America, TFX International is proud to offer trusted car transport services in Regina and throughout Saskatchewan. Whether you need vehicles delivered to Saskatoon, across Canada, or to the United States, you can count on our drivers to get your vehicle where it's going safely and in a timely manner. Serving a wide array of businesses and individuals from coast-to-coast, our past customers have included manufacturers, dealers, classic car enthusiasts and even race teams.
If you're moving across the country, we understand how stressful it can be to organize your life and coordinate transportation not only for your family, but also for your possessions. Rather than sitting through a long car ride in the Prairies on your way to your new location, trust us to transport your vehicle for you. We will coordinate the entire process from start to finish and assist you with any forms you may need, should you be traveling across the border into the United States. Instead of putting unnecessary kilometers on your car, consider hiring a car transport service in Regina such as TFX International.
Contact TFX for Transport Service in Regina, Saskatchewan
If you're looking for an exceptional vehicle transport service in Regina, contact TFX International. We have experience with many types of vehicles, including those being sold in auctions, show and movie vehicles, motorcycles, family cars, dealership vehicles, and everything in between.
Contact us today to request a free quote online for service in Regina, or by phone at 1-888-415-3158.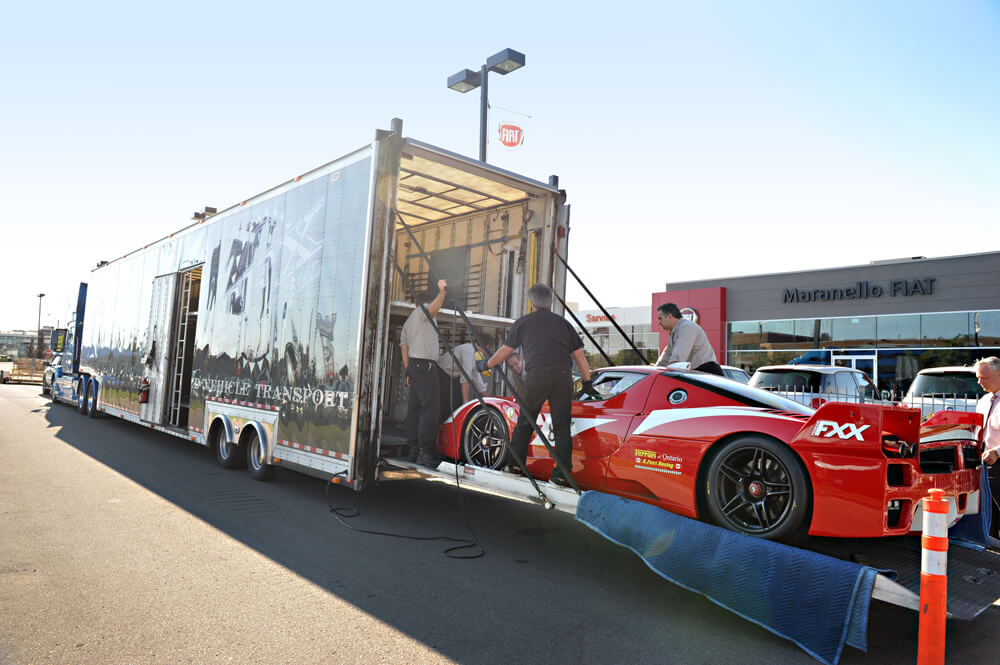 Who uses our services?
Snowbirds (one way or return trip)
Show cars
Vintage vehicles
Photoshoots
Museum vehicles
Exotic/Classic vehicle show
Manufacturers
Dealers
Motorcyclists
Sports teams
Baseball, basketball, soccer, hockey
Prototypes
Test cars
Priceless antiques
Formula race cars
Show cars
Movie vehicles
Ride and drive
Standard family vans and cars