6 Reasons to Own a Classic Car
If you're in the market for a new car, you might want to consider looking at a classic. With car and vehicle shipping across Canada and the USA, it's possible to find the car of your dreams for less money than you'd think. Keep reading for six reasons why you should consider an oldie but goodie, and why they're often a better choice than this year's models.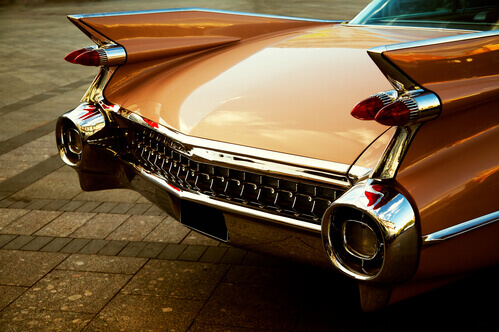 They're unique
Modern cars pretty much all look the same. Of course, there are slight variations in body design and features like taillights but generally speaking, they don't have nearly as much personality as the classics.
They're timelessly cool
There's nothing like a classic car that's been well maintained to turn heads. The same can't be said for last year's model. If you want to stand out from the crowd and make an impression, a classic car is just the ticket.
They retain their value
Unlike a brand new car, which depreciates in value as soon as you drive it off of the lot, a classic car will retain its value for much longer. In many cases, a well-maintained classic can actually increase in value over time.
They're cheaper to insure
In most cases, the older the car, the cheaper the insurance. Check with your insurance provider for all the specifics, but you're likely to find that your monthly premiums are less than you're used to.
It's better for the environment
Contrary to popular belief, driving an older car isn't inherently bad for the environment, especially when it's well-maintained. In fact, it's a great alternative to adding another car to the scrap heap. The frames and bodies of most older cars were built to last, so it's just a matter of performing regular maintenance to keep them running at peak performance.
They're easier to work on
If you're looking for a car that you can tinker with, or simply fix by yourself, then a classic car is the way to go. Modern cars have computerized, highly complicated internal systems which means that they require speciality knowledge and equipment not always available to the average car enthusiast.
SPECIALIZED VEHICLE TRANSPORT™® Across Canada and USA
Buying a classic car from out of province? Visit TFX International today for specialized car shipping throughout Canada or cross-border shipping from the USA. We love cars, and we'll take care of your luxury or classic vehicle as if it were our own.
Contact us today to learn more about our services or to request a free quote.