So You've Won Your Bid on a Vintage Motorcycle–What is the Best Way to get it Home?
If you're a collector or restorer of motorcycles, you've probably gone to a motorcycle auction somewhere in North America. For a motorcycle lover, there are few excitements quite like finding a great vintage motorcycle. Even if you get it in bad condition and at a low price, the hours of care you can put into its restoration are something to look forward to. Once you've won your bid, however, you then have to figure out how you're gong to get it home. That's where we, the experienced and professional team at TFX International, come in! We handle motorcycle shipping anywhere in Canada or the USA.
If you're planning to go to a motorcycle auction, be sure to have a plan in place for getting it home that includes shipping by TFX International. We specialize in transporting motorcycles, and have created a system that not only puts your vehicle first, but guarantees damage-free transport. With our SPECIALIZED VEHICLE TRANSPORT™®, we know how to make sure that your motorcycle is protected.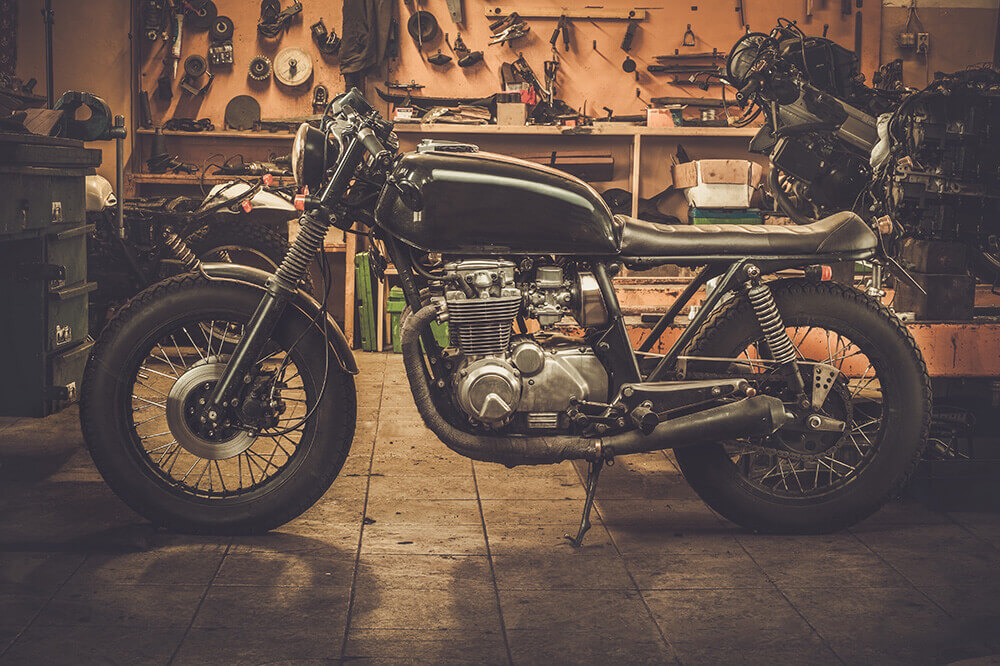 There are just a few easy steps involved in shipping your motorcycle:
Preparing your motorcycle
The first step is to contact us at TFX to arrange a pick up and drop-off location. Luckily, it's not much more complicated than that. Thanks to our custom-designed strapping system and our specialized equipment, we won't need your motorcycle to be crated or loaded onto a skid. We can take responsibility for your purchase as it is.
Shipping your motorcycle
Our trucks have custom-designed system of straps and ratchets to ensure that your motorcycle is shipped safely. What's more, our vehicles are always enclosed so your vehicle will be protected from the potential accidents that can happen on the road. We're also fully insured and customs bonded so your motorcycle is protected at every step of its journey, no matter how far away its destination is.
Receiving your motorcycle at your destination
AT TFX International, we provide door-to-door motorcycle shipping between any two places in Canada or to and from the USA. We like to make sure that our customers needs are catered to at all times, at that applies to drop-offs as well. If you aren't prepared to take possession of your motorcycle right away, we also offer heated, secure storage options to all our customers for any vehicle they ship with us. You can store your vehicle with us until you need it.
At TFX International, we're the smart choice for motorcycle shipping anywhere in Canada or to and from the USA. We've been shipping motorcycles and cars since 1987 so you know you will benefit from our experience and comprehensive customer service. Contact us today to find out how we can help you make transporting your motorcycle easy.