Top Places Every Car Enthusiast Must Visit Before They Die
A large part of what TFX International does is —we make it possible for you to experience fantastic bucket destination in America and Canada without worrying about how your vehicle is going to get there. Let's face it, a true car or motorcycle enthusiast enjoys everything just a little bit more when they can rev up the engine that they know and love in the process.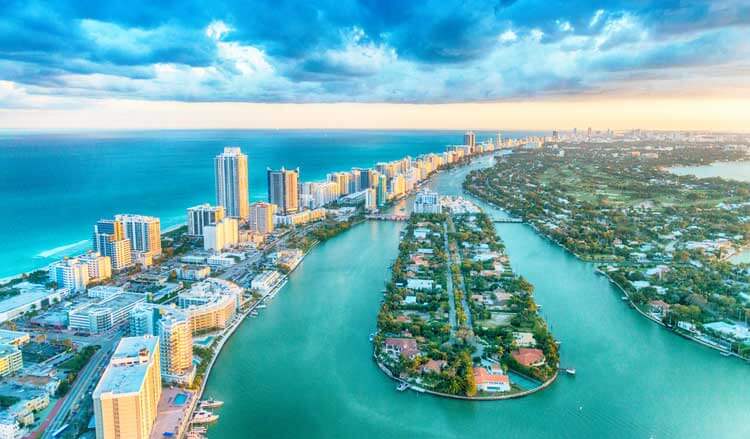 Whether you need vehicle shipping to Canada, or motorcycle shipping to the USA; you can always arrive at these 7 destinations knowing that your vehicle will be there to meet you, in perfect condition.
Miami, Florida
Looking for a getaway? Try visiting the Miami International Auto Show usually held in October or early Fall each year. After being shut down for a year due to hurricane damage, the show is back with new and improved facilities and cars. Taking advantage of our vehicle shipping service to the USA means being able to show off your classic or luxury car as well! If you find something that you just can't live without, give us a call and we'll have your new car transported to Canada. Even if you are unable to attend the auto show, you can enjoy the scenic views on the Miami roads.
Banff, Alberta
Year-round, Banff, Alberta, offers breathtaking views and countless photo ops for car enthusiasts everywhere. Home to natural parks and the Canadian Rockies, Banff is also the gateway to the Icefields Parkway. Heralded as one of the most scenic road trips in the world, this is one drive you definitely want to take! Make sure that your vehicle is up to the challenge during harsher winter months, though.
Las Vegas, Nevada
We've said it before—Vegas is an amazing destination for auto enthusiasts from all over the world. Home to internationally acclaimed car shows like SEMA, you'll be able to show off your vehicle no matter the time of year!
Montreal, Quebec
If you love food almost as much as your love cars, then Montreal definitely needs to make the list. Experience some of the most classically cultured areas in Canada while you sample cuisine that's known worldwide for its fantastic quality. Don't forget to capture your road trip with photos from all around the beautiful city.
Victoria, British Columbia
Tour gorgeous gardens in the summer and take a spin around a castle when it starts to get chilly. There's something positively magical about the Victoria area. While it may not be a traditional classic car destination, it's definitely an area that deserves at least one road trip in your lifetime.
Los Angeles, California
Are you a fan of the Fast and the Furious franchise? If the answer is yes, then the city of Los Angeles needs to make your automotive destination list. Warm weather and frequent car shows make this a great place to take road trip, no matter what season it is.
Chicago, Illinois
Planning a winter getaway? The Chicago Auto Show held in February is one of the most complete automotive shows in the world. Take advantage of auto shipping from Canada to show off your own classic wheels.
Don't Leave Your Car or Motorcycle at Home!
Contact TFX International for more information on auto shipping out of and to Canada, shipping your car across Canada, and all your other transportation needs. Call us at 888-415-3158 today!