Classic Cars of the 1970s that Still Keep Us Dreaming
The weather is getting cooler, but fall still promises a few gorgeous sunny days to take your classic car out for a spin. Maybe even with the top down… if you wear the right sweater! Whether you are a classic car owner or admirer, there is no doubting the beauty and elegance that the 70's brought to vehicle design and technology. Leaving a lasting impression, the decade brought its own unique flair, history and appeal to the roads. The cars were not all big hits, but they were without a doubt memorable, each in their own unique way.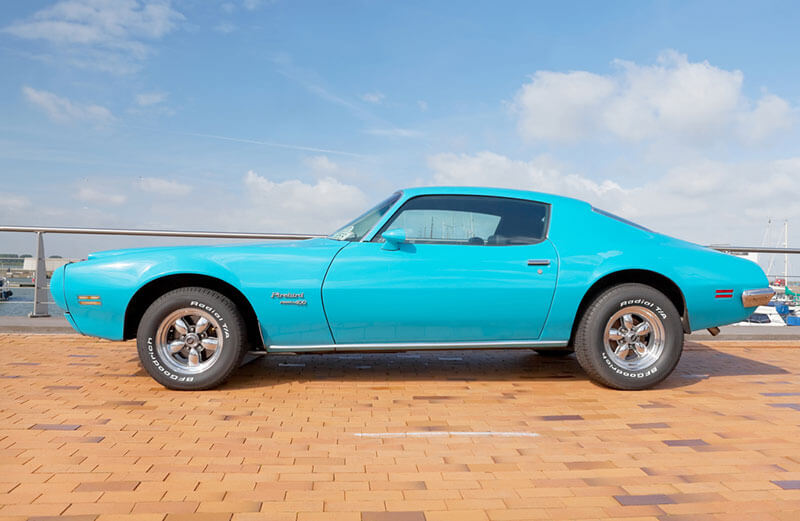 Look out for these 1970s classics before winter weather brings them all indoors:
Pontiac Firebird – The second generation of this sleek little rocket was released. Its timeless styling and curves were made even more popular by its appearances in popular television shows and films, like Smokey and the Bandit.
Ford Pinto – Ford's first subcompact in North America did not enjoy popularity due to safety reasons. People worried about the impact of a crash. Fast forward to today and now the subcompact style is enjoying a renaissance as people look for increased fuel efficiency in their vehicles.
Lamborghini Countach – 1974 brought the Countach into the limelight across the pond. Pushing the boundaries of styling and performance, the ride married function and aesthetics with class.
BMW 2002 Turbo – Do not be fooled by the name; the 2002 Turbo was released in 1973. It was the first passenger car in Europe to feature a turbo charger, a feature that has become common in speciality and performance vehicles today.
Reliant Robin – The Robin was not earning points for safety, as the three-wheeled vehicle was prone to roll easily. Still, it remains a sight to see on the roads and enjoys popularity among a group of classic car collectors.
Own a 1970s vehicle that needs to be shipped or stored? Whether you are fleeing the cold weather, attending a car show, or need someplace that is secure and climate controlled to store your classic vehicle in Canada, TFX International can help. We offer auto shipping across North America.
TFX International has provided vehicle shipping in Canada for more than 25 years. With a reliable and knowledgeable team, we can answer your questions and ensure your classic car makes it to its destination in the same beautiful condition it left. From vehicle storage to cross-border shipments, we are your go-to source for all car shipping services in Canada.
Contact TFX International to learn more about our vehicle transport services or get a free quote for your collector's vehicle shipment. Call us today at 888-415-3158.