Driving Yourself vs. Hiring an Auto Transport Company
If you are planning to relocate and need to bring your car along, is it best to drive the vehicle yourself or hire a transport company to do the work for you? If you're considering driving your own car, you may want to think again. There are several reasons why trusting the professionals for all of your automobile transportation needs is the wisest decision you can make for yourself and your car.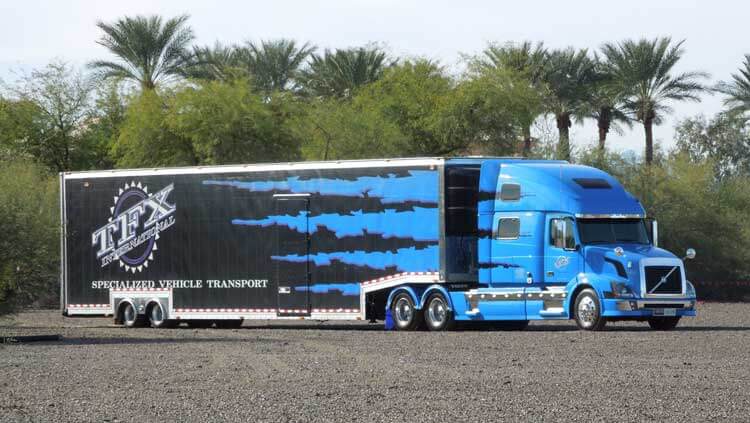 We are proud to provide our customers in the US and Canada with reliable car storage and transportation solutions. Our friendly and knowledgeable staff is committed to making sure vehicle shipping is an enjoyable and hassle-free experience. Our goal, as vehicle shipping experts is to see that you worry less about your car and spend more time settling into your new environment. Feel free to visit us online and access our testimonials from previous and current clients.
3 Benefits of Hiring an Auto Transport Company
When it comes to moving your car, there are several reasons why you should leave it to the professionals. We have decades of experience driving vehicles across the country and treat every car that relies on our services with the highest level of care and respect. Here are a few advantages of hiring an auto transportation company for your next move:
We are Trained for the Job: We are a team of highly skilled professionals who are equipped to handle a number of challenges out on the road. Drivers take great care when it comes to loading and off-loading your vehicle and making sure that it reaches its destination safely. We also have policies in place to prevent drivers from travelling over a certain amount of time each day, keeping the roads safer for everyone.
Saves You Time, Money, and Energy: Driving your own car can easily take up a lot of your time, especially if you are unfamiliar with the route towards your destination. If you don't have to make the trip, let the professionals take over to save you the time and energy it would require you to drive long distances. Furthermore, you can avoid having to sacrifice taking days off work which means more money in your pocket.
Less Wear and Tear on Your Personal Vehicle: Your car can rack up a lot of miles if you choose to drive it yourself. As a result, your vehicle is likely to experience more wear and tear. Mileage also directly influences how much your car depreciates in value over time.
Transporting your own vehicle rather than relying on a professional shipping service may not always be the most convenient or affordable option and with it comes risk. Get a free quote online today on our car shipping rates in Canada and the US.
At TFX International, we specialize in shipping your cars, motorcycles, show vehicles, movie vehicles, and more across Canada and the US. Enjoy peace of mind when you trust your vehicle to our team of licensed and certified drivers. From car storage to cross-border shipping, we are here to help you with all your auto transport needs.
To find out more about vehicle shipping services to and from Canada and the US, contact TFX International online or call us at 888-415-3158.