Long Distance Moving Tips You Should Know
Long distance moving is not for the faint of heart. However, taking the time to thoughtfully plan your move can help you avoid any challenges that may arise along the way. Whatever the reason is for relocating, knowing what you can expect from your long distance move is often the key to success.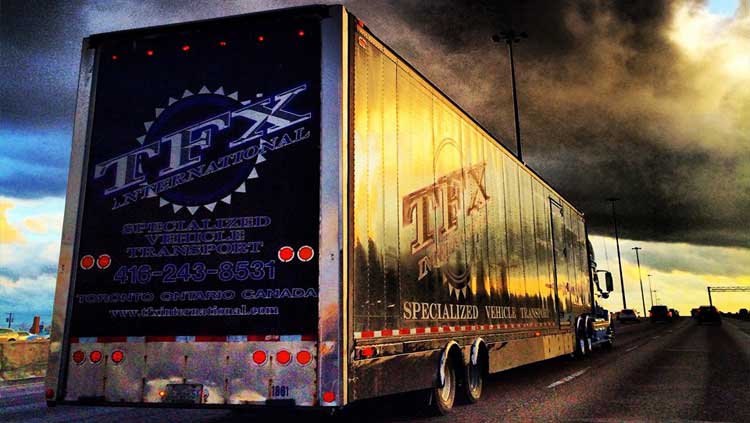 When it comes to transporting your vehicle for a long distance move, you can count on us to provide you with a number of stress-free solutions. As one of the first companies in Canada to focus exclusively on vehicle shipping, TFX International has rightfully established itself as an industry leader in auto transportation. If you are planning a long distance move, contact our team of experienced professionals today and let us take care of all your vehicle shipping needs.
5 Tips for a Stress-free Long Distance Move
Are you relocating to a different city or country? We believe that moving should be an exciting and hassle-free experience. If this is your first time moving or you simply want to make sure that your long distance move goes off without a hitch, the following tips can help you reach your goal:
Plan Ahead: As soon as you decide to make a long-distance move, start planning. Uprooting your life and settling in all over again is an enormous task that requires a comprehensive plan. Leave yourself plenty of time so you can work through your moving checklist in phases. Planning ahead can help make the moving process less chaotic and keep you on schedule to avoid scrambling at the last minute.
Book Automobile Transport: When it comes to booking transportation for your car, do some research to find the best vehicle shipping company that's right for you. We recommend booking auto transport services for your car at least 3-4 weeks ahead of the date you intend to move. This ensures that our staff can prepare and customize our services to suit your needs. For a free quote from TFX International visit us online.
Notify Important Parties: Before your long distance move, notify important parties such as your bank, insurance company, children's school, and more. At this time, make sure medical records are updated and cancel any services or subscriptions you no longer need. Be sure to file a Change of Address as soon as possible.
Remain Organized While Packing: Organizing now can save you a lot of time later. As you pack away items, clearly label any boxes to prevent your items from getting lost in transit. As an extra precaution, avoid packing personal documents and items such as passports, bank statements, extra clothes, hygiene products, etc. Keep these items on your person at all times during the move.
Move in the Off-season: Thanks to more favourable temperatures, most people choose to move during the summer months. Since this is the case, some moving companies may raise their rates at this time of year. Therefore, planning to move during the off-season instead may be easier on your wallet. See our blog here about how prices can be affected by when you choose to move.
If you have a big move coming up, you can trust our fully licensed, bonded, and insured automobile transportation company to handle all your vehicle storage and shipping needs. We specialize in the shipment of all makes and models including high-end vehicles to family mini-vans. For affordable and professional auto transport you can depend on, contact the moving experts at TFX International today.
For more information, contact TFX International online. Or, you can call us today at 888-415-3158 to schedule vehicle shipping in Canada and the US for corporate relocations.