Top 5 Motorcycle Destinations to Check Out This Spring
Spring is just around the corner, so it's the perfect time to start planning some warmer weather motorcycle destinations to visit this year. There are a number of notable motorcycle rallies across North America, and below are five of our favourites. Whether you opt to hit the open road and drive the whole way or rely on a motorcycle shipping service in Canada or the USA, these events won't disappoint.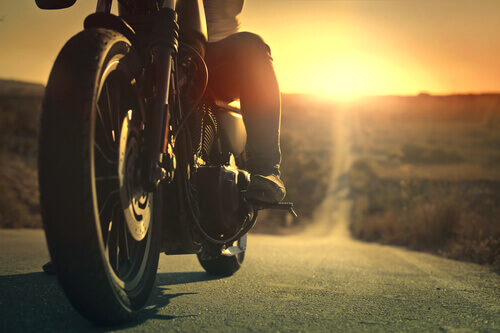 Daytona Beach Bike Week
Daytona Beach Florida is home to the Daytona 500 Nascar race, as well as the annual Daytona Beach Bike Week event. Enjoy the beach, the bikes, music concerts and more. It's the perfect vacation for any motorcycle enthusiast.
When: March 9-18, 2018
Friday the 13th Motorcycle Rally
The Friday the 13th Motorcycle Rally has been held every time there is a Friday the 13th since 1981. The rally takes place in Dover, Ontario and summer attendance is typically in the tens of thousands.
When: April 13th 2018
Ride to Live
The West Coast Motorcycle Ride to Live for Vancouver, Fraser Valley and Victoria is an annual fundraising event held in British Columbia. Money is raised to support the research and survivor support programs of the Prostate Cancer Foundation of British Columbia.
When: Sunday, May 27th, 2018.
Wasaga Beach Rally
The Wasaga Beach Motorcycle Rally is one of the largest annual rallies in Canada. This year's event takes in beautiful Wasaga Beach, Ontario at the southern end of the Georgian Bay.
When: July 20 and July 22, 2018
Rally Crush Canada
Rally Crush Canada is the biggest motorcycle rally in Quebec. It's a weekend of lighthearted competition and a gathering place for motorcycle enthusiasts.
When: Check their website for 2018 dates and locations.
Motorcycle shipping in Canada and the USA
If you're planning a vacation this spring and will be travelling by plane, but you'd really like to have your bike with you when you land—having it shipped is the obvious choice. When you opt for motorcycle transport to your destination anywhere in Canada or the USA, not only will you put fewer kilometers on your bike, but you'll save time too.
TFX International offers SPECIALIZED VEHICLE TRANSPORT™® for vehicles and motorcycles throughout Canada and the United States. Our custom-designed soft tie straps and ratchets ensure that your bike is safe and well protected against damage during transport. With over 30 years of experience, TFX International is the motorcycle shipping company that Canada trusts.
Contact us today to learn more about our services or to get a free quote.