Next Level Electric with the BMW Vision iNext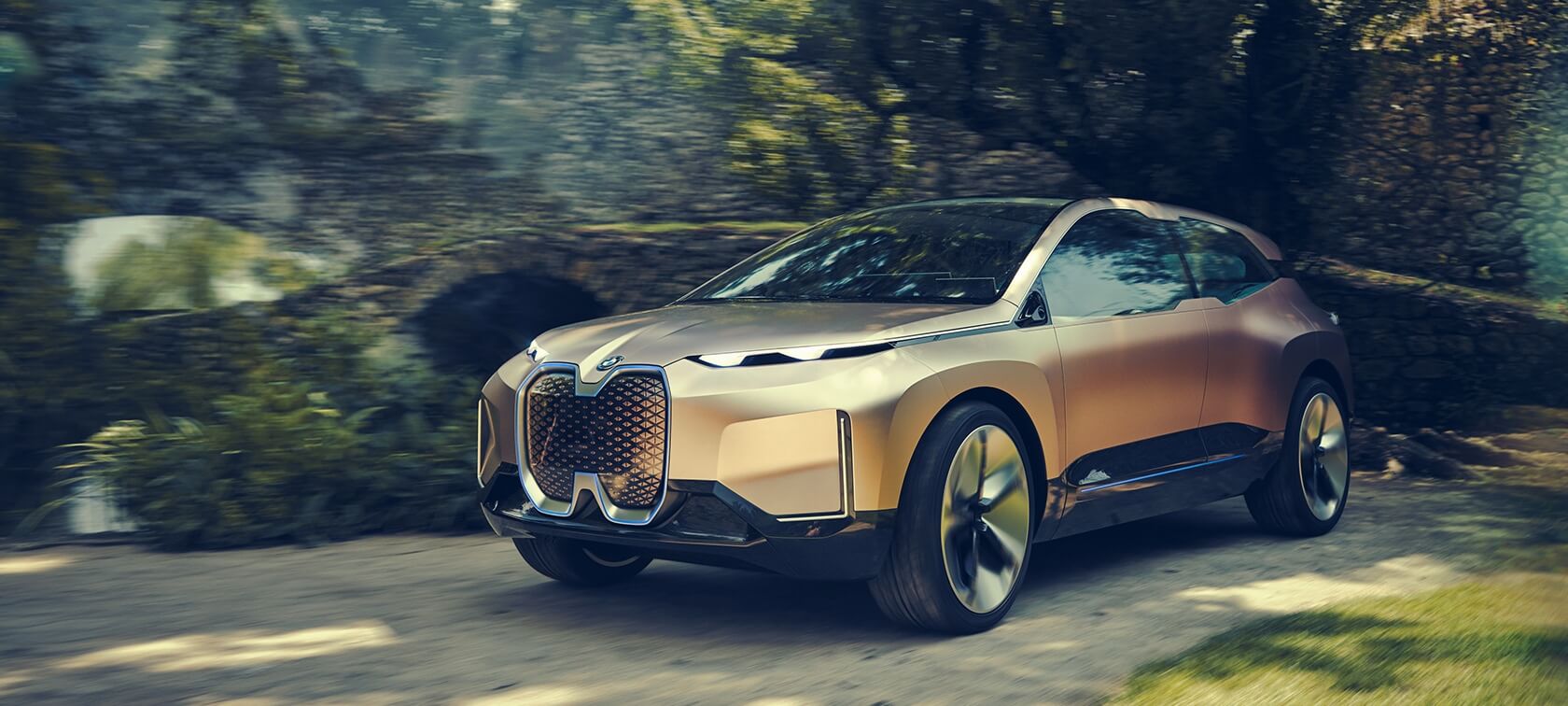 While electric cars are have yet to overtaking traditional combustion engines as the standard way to power our vehicles, they're certainly becoming more popular. Helping revolutionize the world of electric vehicles is BMW. Their latest concept vehicle takes technological advances to the next level. Here's everything we know about the BMW Vision iNext so far.
Evolution of Driving
The iNext will be fully electric, fully connected and highly autonomous. However, unlike some modern cars, BMW is prioritizing simplicity with this model, so there will only be two drive modes: "boost" and "ease." While in boost mode, the steering wheel and pedals are positioned so the driver can control the car. When in ease mode, the wheel and pedals retract to give the driver room to relax comfortably while the car takes care of staying on the road.
Innovative Technology
Continuing the minimalist style of the iNext is the simple interior design and technology philosophy that BMW is calling "shy tech." Aside from the steering wheel and displays in the driver's area, all controls and features are essentially hidden from view but readily accessible to allow a premium experience within the vehicle.
The dashboard is dominated by two screens but has no switches or buttons to speak of. A central console is positioned table between the two forward seats. The console doubles as a touch surface that allows the driver or passenger to control the vehicle's settings.
Both front and back seats have a lounge feel that screams comfort. The rear row seats two people and is upholstered with a technologically advanced Jacquard fabric that comes to life at the touch of a finger. With a few simple gestures, passengers in the back can control music playback and volume controls.
Sleek Exterior
Unlike some concept cars, the iNext would not be out of place on today's road, but still stands out thanks to its sleek design. The size of a compact crossover, the vehicles boasts a large panoramic roof.
Luxury Auto Shipping in Canada
Some cars are too precious to be shipped without proper handling techniques. If you have a luxury automobile, you need the specialized vehicle transport services of TFX International. Call us today for a free quote and see why car enthusiasts across Canada have trusted us for decades.