Riding a Motorcycle: It's Good for Your Health!
Looking for a way to relieve stress that will also improve your physical health? Riding a motorcycle allows you to offload your worries on the open road and develop great abs as well. No, we are not kidding! There is plenty of research that points to the positive impact that using motorcycle transport can have on your physical and mental well-being.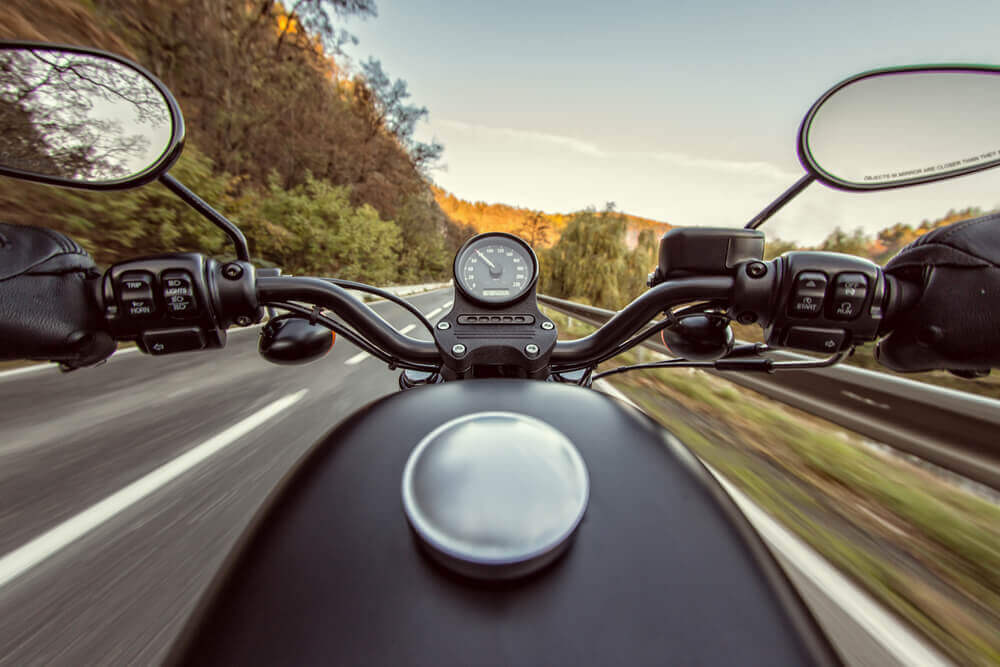 Riding a Motorcycle Can Make You Stronger and Smarter
Many studies have been done on the health benefits of riding a motorcycle. Their findings are a pleasant surprise to both experienced and aspiring bikers. Below are examples of how riding a motorcycle can benefit your overall health and mind.
Promotes a Healthy Mental State
Since navigating a motorcycle involves both physical and mental activities, it is believed to activate the prefrontal areas of the brain which increases your concentration and brain function. A study by the University of Tokyo which tested regular use male motorcyclists between 40 and 50 and a non-rider control group, found that cognitive functioning of daily riders increased more than 50 percent while that of the control group decreased slightly with age.
Enhances Body Fitness
Riding a motorcycle is a low impact aerobic exercise that can help you burn calories. Studies reveal that you can shed 200 to 300 calories per hour and more if you are riding against the wind. Maintaining balance, shifting, braking, controlling the clutch and battling headwinds gives your body a workout. The muscles you use to manoeuver the motorcycle strengthen your abdominal muscles as well as those in the knee area reducing the risk of knee problems. Bikers have also been found to have increased insulin activity for up to 8 hours after the ride which helps lower blood sugar levels and fat storage. Riding a bike and wearing a helmet also improves neck strength.
Biking Makes You Happier
The adrenalin rush that you feel when riding a motorcycle releases endorphins that enhance your mood and improve your outlook on life. The increased sun exposure will boost your Vitamin D level which is also considered to be a mood enhancer. If you think of bikers as carefree people, it is because they lose their troubles in the wind or use the trip to think things through and relieve their stress. Now isn't that a fun way to work out life's issues?
It's Easier to Get Around
Whether it is a daily ride to work, a vacation to the Grand Canyon or taking the scenic route from Alberta to BC, using a motorcycle as your means of transport makes it easier and cheaper to get around. TFX International offers door-to-door motorcycle shipping to the USA and to Canada. We can transport your motorcycle and some gear to and from anywhere you want in North America. Traveling to Vegas or Toronto? We will take care of the logistics so that you will can your stay.
Contact TFX for Motorcycle Transport in Canada & the USA
Start planning your trip with TFX International today! With more than 25 years of motorcycle shipping experience across the United States and Canada, you can count on us to safely ship your bike to wherever you are and back. We also offer service within Toronto. Experience the thrill of riding your bike to work or on a vacation with our affordable motorcycle shipping in North America.
Contact TFX International online for your motorcycle shipping needs across the country or across the border. Get a free quote or give us a call at 1-888-415-3158 today.