Vehicle Shipment Services in Ottawa
If you are looking for a company who will look after your vehicle shipment from Ottawa, turn to TFX International. As a Canadian and North American leader in SPECIALIZED VEHICLE TRANSPORT™®, we are pleased to serve our nation's great capital city. Whether you need vehicles delivered to or from Ottawa, TFX is proud to provide safe and reliable vehicle transport for your family cars, exotics cars, show vehicles, motorcycles, vehicles going to auction, and more.
For years, our family has had a passion and commitment to vehicles and exceptional customer service. When we receive a car for transport, we treat it as our own and take many precautions to ensure that it transports and arrives safely. Residents across North America have trusted us with vehicle shipment services in Ottawa, and we have received great feedback from many customers who have become like family.
Specialized Handling & a Commitment to Safety in Ottawa
Because TFX International only ships vehicles, we have developed a high-end transport system that guarantees damage-free shipping into the United States and across Canada. Our well-equipped vehicles boast a hydraulic lift so your vehicle is never loaded onto a ramp which could potentially damage its underside. All of our vehicle shipments in Ottawa and across Canada are done with an enclosed truck, so your vehicle is always protected from the elements and possible security issues.
Contact us for a Vehicle Shipment to and from Ottawa
Visit our gallery to see our technicians in action and get a detailed view of our transport trucks and equipment. If you are ready to schedule vehicle shipment in Ottawa, contact us online today or at 1-888-415-3158 to request a free quote.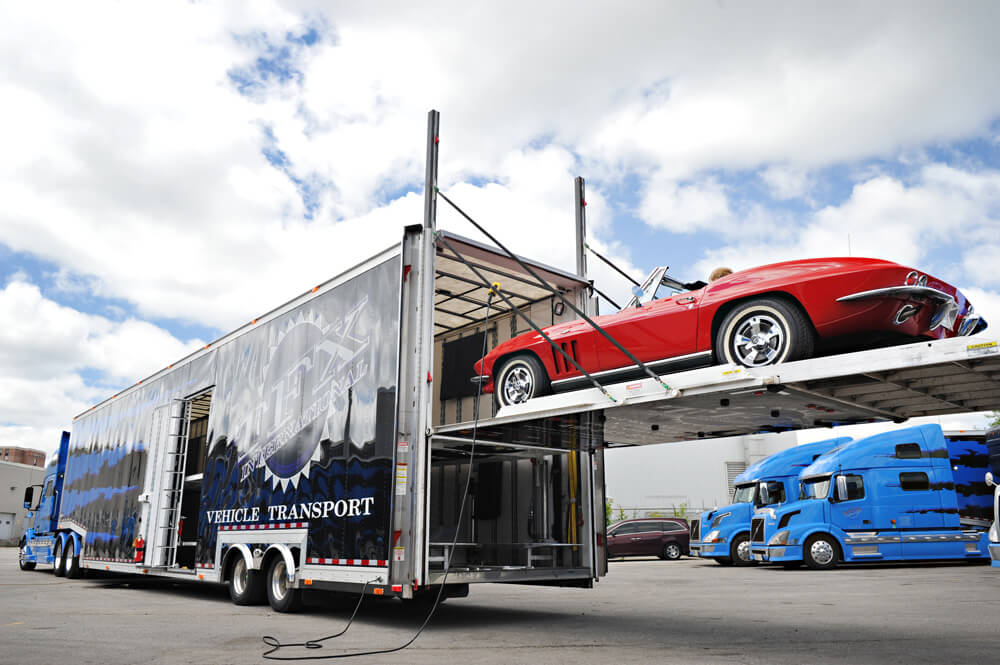 Who uses our services?
Snowbirds (one way or return trip)
Show cars
Vintage vehicles
Photoshoots
Museum vehicles
Exotic/Classic vehicle show
Manufacturers
Dealers
Motorcyclists
Sports teams
Baseball, basketball, soccer, hockey
Prototypes
Test cars
Priceless antiques
Formula race cars
Show cars
Movie vehicles
Ride and drive
Standard family vans and cars