Myths About Car, Vehicle and Motorcycle Shipping in Canada – BUSTED by TFX!
Truth be told, car, vehicle and motorcycle shipping in Canada is one of the safest and most affordable ways of getting your vehicle from point A to point B!
At TFX International, we've written before about top shipping myths and it probably won't be our last. SPECIALIZED VEHICLE TRANSPORT™® is the way to go if you want to stay worry- and stress-free!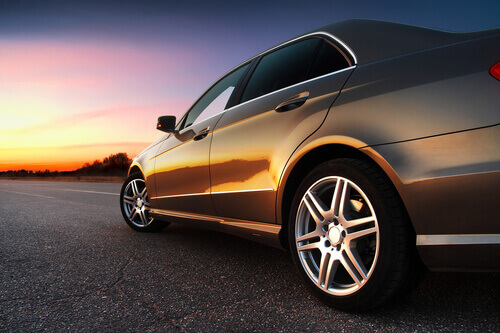 Let's take a look at four more myths you may have heard about car, vehicle and motorcycle shipping in Canada:
It's more expensive to ship your vehicle than it is to drive it yourself. It depends! When calculating cost, there are so many factors to consider. If you're driving your car, for instance, food, gas, lodging, lost income from workdays missed, mileage on your vehicle, and tire and component wear should all be factored in. And "cost" is not just limited to dollars and cents! It also includes the stress of driving long distances and possible vehicle breakdown or accident. It's tough to put a dollar figure on those, but they should certainly be taken into consideration when calculating total cost.
It's a complicated hassle to prepare your car, vehicle or motorcycle for shipping in Canada. Not true! It's actually quite straightforward. Typically, carriers ask simply that you remove personal belongings from the vehicle (so they don't get lost or stolen; for insurance purposes and because objects moving around during transport could damage your vehicle. At TFX we don't do this! You may put up to 100 pounds of belongings in your car for transport. We even let you transport your motorcycle helmet etc as long as it can be safely secured); that you make sure it's driveable (1/4 to 1/2 full tank of gas, air in tires and a charged battery; that you deactivate your alarm (or provide in writing to the carrier exactly how to turn it off) and that you check with them about any accessories on your vehicle and whether they should be removed (ground effects, racks, fog lights, tonneau covers, etc.)
Shipping your car, vehicle or motorcycle terminal-to-terminal in Canada is cheaper than door-to-door. Again—it depends! As a rule, terminal-to-terminal shipping costs less than door-to-door because it saves the carrier handling, fuel, time and mileage. But make sure to read the fine print! Storage fees may be added to the total cost of shipping if you leave your vehicle at the terminal for any period of time—erasing any savings you may have calculated in deciding to ship your vehicle terminal-to-terminal.
When shipping motorcycles you have to crate them or put them on skids. Most carriers require this however at TFX we have a soft strap system, that we designed, to secure your bike into the trailer without damage or the need for crates or skids (which is an additional cost to you for shipping).
Do you have any questions about SPECIALIZED VEHICLE TRANSPORT™®? Contact us at TFX International! At TFX International, we've been providing top-of-the-line vehicle transportation locally, nationally and internationally for 30 years!
Contact us today and let us get your vehicle to where it needs to go—safely, affordably and on time!