Reduce Vehicle Emissions and Pollution in Canada
Over the years, vehicle emissions have led to a substantial rise of greenhouse gases (GHG) in Canada and across the world. In 2005, transportation accounted for 26% of Canada's estimated GHG emissions, a troubling increase of 33% from levels reported in 1990. With even more cars and trucks on the road now, these numbers have increased substantially, thus releasing even more pollution into the air. With World Environment Day coming up on June 5th, it's time for each one of us to commit to reducing vehicle and GHG emissions. We have outlined some simple steps below to help you do your part.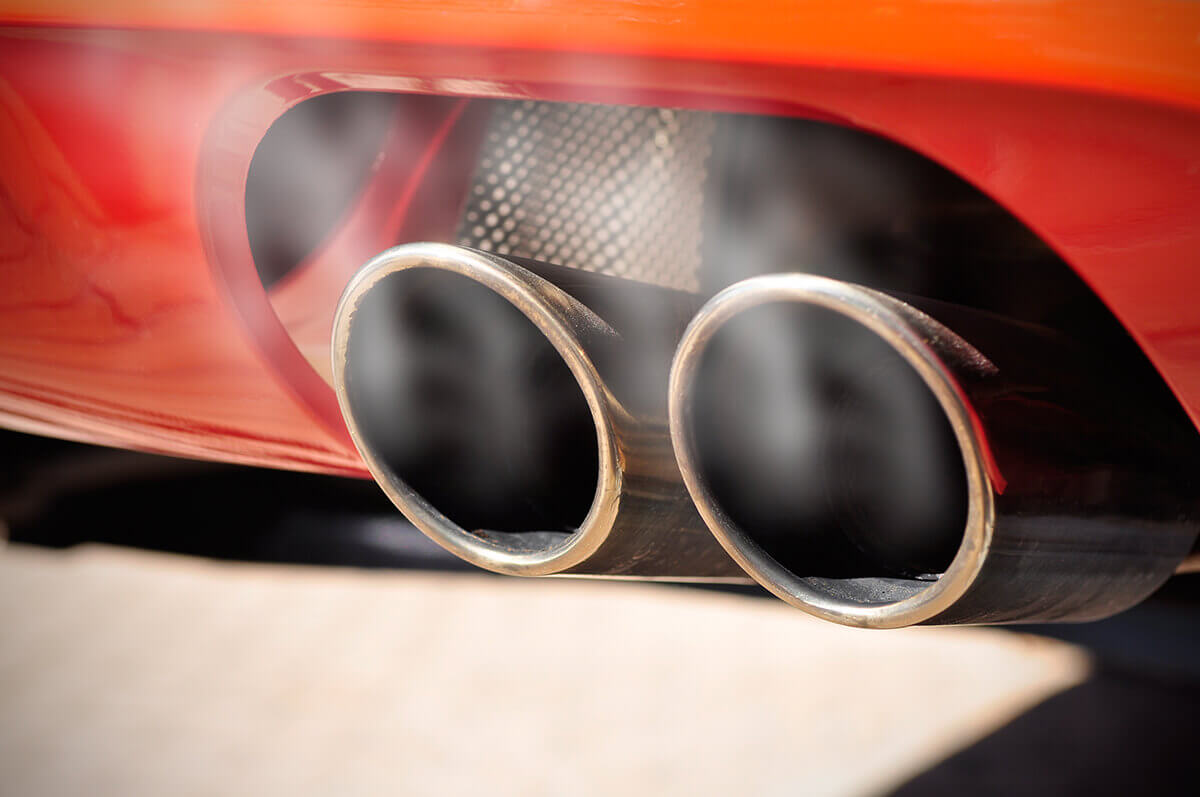 Steps to Improve Your Vehicle Emissions in Canada
There are many ways to reduce vehicle emissions that will not only benefit the environment, but also improve the performance and lifespan of your vehicle. Here are some simple but effective steps to lessen your impact:
Drive at a steady speed. Rapid acceleration increases fuel consumption and pollutant emissions.
Avoid idling for long periods of time. Idling is considered a significant contributor to pollution, so consider turning your vehicle off when waiting in one spot for longer than a few minutes.
Properly maintain your vehicle. Clogged air filters, dirty carburetors and worn out engine parts make your car work harder and increase air pollution.
Keep your tires properly inflated. Properly inflated tires will lower your gas consumption and provide a smoother drive which will reduce the need for frequent acceleration.
If you must drive, carpool as much as possible. Help reduce the number of vehicles on the road by alternating with public transport. Bike or walk when you travel short distances.
Opt for a fuel-efficient vehicle. Choosing a hybrid or electric vehicle will reduce the amount of pollution you emit as your drive.
Reduce car air conditioner usage. Reducing your usage can improve car performance and gas mileage by as much as 20%. Instead, roll down your windows when you can and enjoy the breeze.
Consider car shipping if you are moving. If you are going on a vacation or moving, consider car shipping instead of the driving long distance. Doing so will reduce your stress, prevent vehicle wear and tear, and gas emissions. TFX International offers car shipping from Vancouver to the USA and across Canada.
TFX International Specializes in Car Shipping in Canada
Start planning your trip or move with TFX International today. With more than 25 years of experience with car shipping in Canada and to and from Vancouver, you can count on us to take special care of your vehicle. By putting your car on our trailer, you will help save the emissions of 6 vehicles. As well, our trucks have diesel emission controls for improved fuel efficiency and reduced exhaust.
Whether you need to ship a vehicle that you just bought, relocate, or use it while you are on vacation in a different city, we can help. Safely transport your family heirloom vintage car, new vehicle or old faithful set of wheels with our affordable car shipping services in Canada.
Contact TFX International online for your car shipping needs in Vancouver and across Canada. Request a free quote online or give us a call at 1-888-415-3158 today.