Preparing Your Motorcycle for the Spring
With spring finally here, you may be itching to get bring your motorcycle out of storage and begin enjoying the fresh air and warmer weather on the open road. Whether you're preparing for a trip with a group of enthusiasts and friends, or simply waiting to take your motorcycle out on your own, it is important to prepare your vehicle for the spring. Doing so will not only extend the life of your bike and reduce maintenance and repair costs, but it will also ensure it is safe for the journey ahead.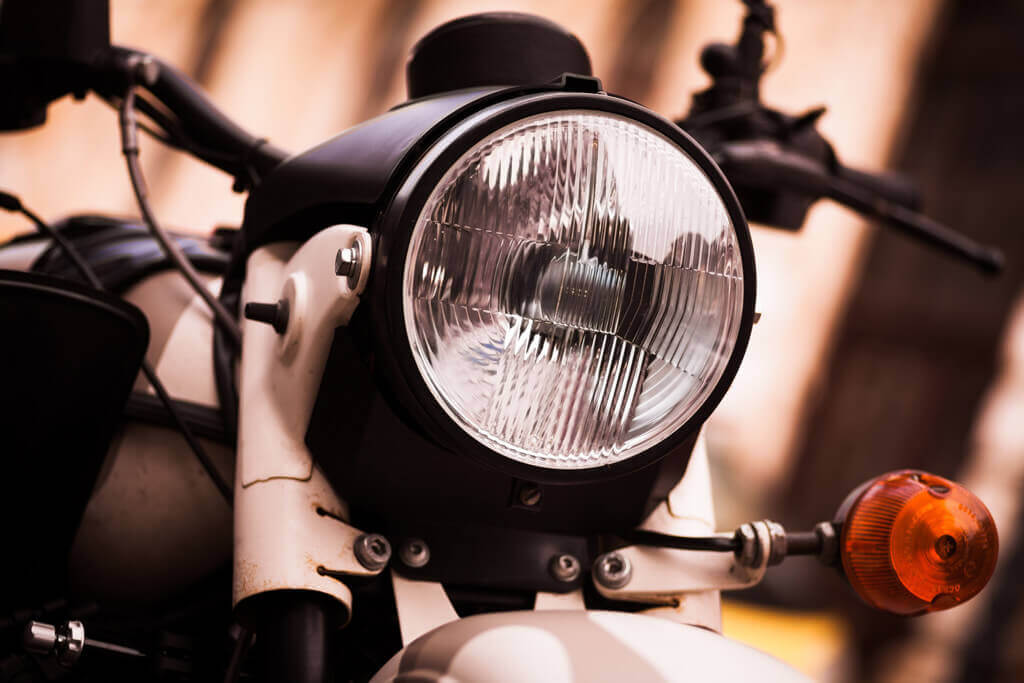 Maintaining Your Motorcycle After a Season in Storage
Your bike has been sitting in storage for a few months, which means it will need a little extra TLC before it can hit the roads again. No matter where you are traveling, you can count on TFX International to provide professional motorcycle shipping to the USA and across Canada. We will even ship your vehicle right out of storage and have it waiting for you at the mechanic for maintenance. While you may believe your motorcycle is in prime condition because it was functioning well before the end of the season, getting it ready will require more than a five-minute check. In fact, you should devote an entire day so that you can do the following:
Motorcycle Re-commissioning – Your re-commission and maintenance will depend primarily on what you did to prepare your motorcycle for the winter. If you added a fuel stabilizer to the gasoline before storing it, you should not have to worry about your fuel degrading and blocking the injectors. Similarly, if you covered the body of your vehicle to avoid moisture and damage, your motorcycle will require less maintenance in the spring. However, no matter how well you prepared it beforehand, it is still important to have your bike serviced before a long trip.
Brakes – The brakes in your motorcycle may have seized up and some of the fluid might have absorbed moisture over the winter, reducing the response time. Inspect and test your brakes at a walking pace first to make sure they are safe. If you spot any surface corrosion on your brake discs, clean this off to prevent further damage. Whenever in doubt, take your vehicle in for service and change the pads and brake fluid before heading out on the road.
Battery – When first removing your vehicle from storage after a long winter, always check the battery. If the battery is not sealed properly, check its water level and clean the terminals. Always do a slow charge as well so that you can achieve a longer charge hold and avoid damaging the battery on its first use.
Fuelling the Motorcycle – While preparing your vehicle for the spring, always fill it with fresh fuel, invest in new fuel filters, and clean the injectors if you did not add a fuel stabilizer before storing it. Doing so will ensure you achieve the best performance when driving your motorcycle. If you'd rather wait until you arrive at your destination to fuel up, speak to us about motorcycle shipping to the USA. This will not only save you time and money, but will allow you to conduct the necessary maintenance at your destination rather than waiting for it to be completed before you leave.
Monitor Oil Levels and Top Up – Check the oil levels and look for signs of moisture in the system. If you did not change the oil and filter before winter storage, do so before your first ride. This is important in order to avoid overheating and issues with the engine along the way.
Check Your Tires – Check the tire pressure and make sure the wear patterns on the motorcycle are safe. Any cracks or imperfections on the sidewalls should be examined and if present, you should consider replacing the tire altogether.
Steering and Suspension – Look for excessive wear in the steering and shock absorbers. If found, tighten up looseness in the steering head and inspect the seals for leaks. Nothing will ruin a trip more than an issue with your suspension or tires while you are travelling through the wilderness on an open road.
Electronics – As you turn your vehicle on after a cold winter, check all of the lights and electronics. The lights should be inspected and any bulbs which are not functioning should be replaced right away. Also check your indicators and brake lights to ensure they are working at their full capacity.
We Offer Motorcycle Shipping to the USA and Across Canada
If you are planning a cross-country excursion this spring or summer on your motorcycle, hire a company that specializes in motorcycle shipping in Canada. TFX International can safely transport your bike to your destination or bring it back home for you after a long ride.
Looking for motorcycle shipping to the USA or within Canada? Request a free quote online or give us a call at 888-415-3158 today. We service customers all across the country, including Ottawa, Regina, Calgary, Toronto, and many other locations. No matter where you are located, TFX International is never far away.