Tips for Planning a Cross-Country Road Trip in Canada
Taking a road trip can be one of the best ways to see a country and will turn into both a fantastic and cost-effective trip. While on the road, you'll get to experience life in other cities and provinces, take in sights on and off the beaten track, and make the trip as structured or spontaneous as you would like! The planning stage can seem a bit daunting though, especially if you plan to cover a lot of ground.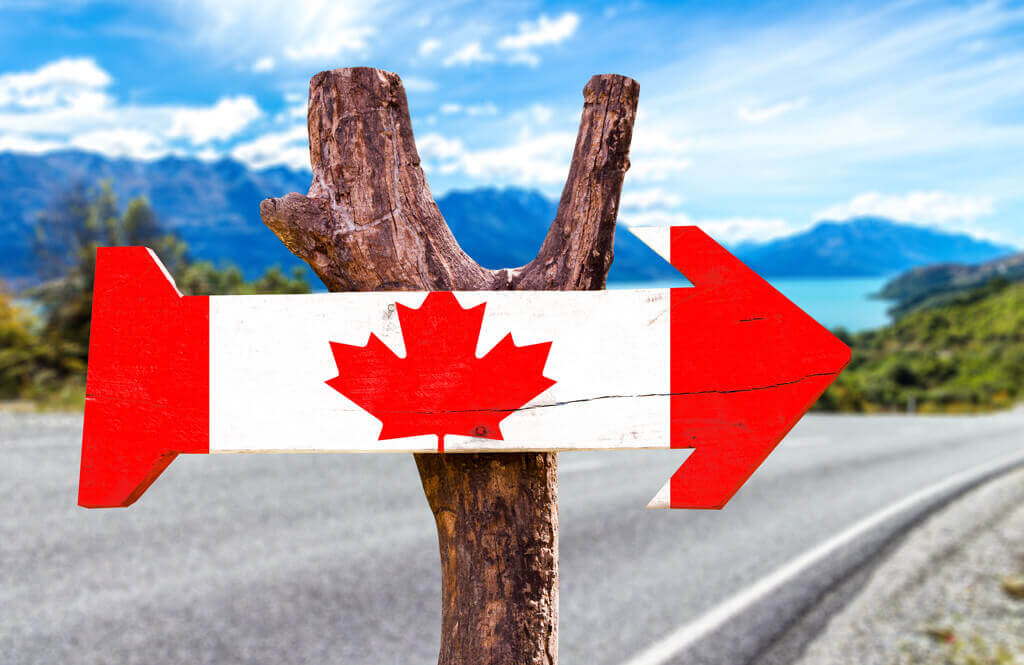 If you are in the planning stages of your ultimate road trip getaway across Canada, consider the following tips:
5 Tips for Planning Your Road Trip
Choosing On-Route Accommodations
Booking accommodations can be as well-thought out or spur-of-the-moment as you want. Try to realistically consider the types of travellers you and your passengers will be on the road. Are you flexible and willing to look for a place to sleep when you are tired or will you prefer to have somewhere already booked to rest your head after a long day of driving? Discuss it openly with the people you are travelling with before you leave. Think about the cities you will be travelling through as well. Are accommodations readily available along your route? If you're stopping over in a big city, consider booking in advance to secure a room before it becomes fully booked. Last-minute accommodations may not always be easy to find.
Planning for Food and Rest Stops
The cost of food will add up quickly, so it's important to budget in advance and think realistically. Consider packing snacks and lunches for longer stretches on the road, especially if you have specific dietary needs. Protein bars, fruit, dried fruit, water, peanut butter, and other packaged snacks can help keep hunger at bay. Eating regularly and staying hydrated will ensure you stay more alert on the road and give you a burst of energy for late night drives. Be aware that food purchased at rest stops can be expensive, so plan accordingly.
Budgeting for the Costs Associated with Your Trip
Set a budget and stick to it, especially when you are travelling with family or friends. It can be helpful to discuss plans openly beforehand so that your expectations are aligned. Trip budgeting and cost splitting apps can help you stay on track. Packing food and taking into account the cost of different areas (i.e. pricey big cities versus more affordable smaller towns) will help you manage your money for the long road ahead.
Prepare Your Ride
There is one key similarity between all great road trips: a working vehicle! Get your car tuned up before you head out so that you don't run into any surprises along the way. A full maintenance check and oil change will keep you moving well at your own pace instead of behind a tow truck!
Consider Car Shipping across Canada Rather Than Driving Home
The best vacations end on a relaxing note, leaving you refreshed as you return home. The drive is all part of the fun, but it's important to be realistic about how enjoyable it will be on the way back.
You may want to consider flying home and having your car shipped across Canada instead. With budget flights, flying is often a cheaper, faster and more fun way to get home. Accommodations, food and fuel will once again add up on the route back, so rather than doubling up on the costs you will have to spend on the road trip, look into flights to also save time. If you are staying at your destination for an extended period of time, having your vehicle shipped may save you money on parking, gas and mileage.
At TFX International, we offer car shipping across Canada to get your vehicle home safely. We also allow you to ship personal belongings with your vehicle, so you can send your souvenirs or extra luggage with us instead of carrying them on the plane.
Shipping Your Car Across Canada? Contact Us Today!
Start planning your road trip with TFX International today. With more than 25 years of experience shipping vehicles across Canada and the United States, we can get your vehicle there and back safely. Make your road trip an exciting and relaxing experience from start to finish with our affordable car shipping service in Canada.
Contact TFX International online to book your shipment and get a free quote or give us a call at 1-888-415-3158 today. We service customers across the country, including Ottawa, Regina, Montreal, Vancouver, Toronto, and many other locations.