Specialized Vehicle Transport: Why we're Unique
TFX International is a vehicle transport company committed to providing you with safe and convenient car transport. Whether you are attending a car show, moving to a new residence, or traveling on vacation, TFX International has you covered with vehicle shipping in Canada and across the USA. Here are just some of the unique features that make us the perfect choice when selecting a vehicle transport company: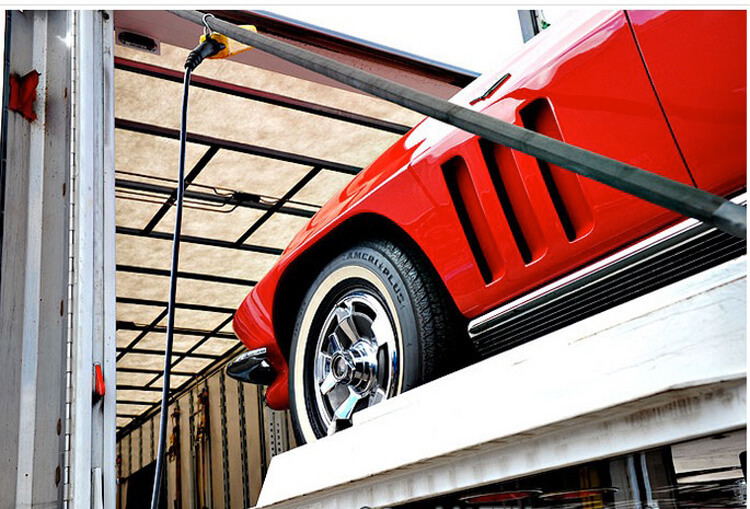 1. Specialized handling techniques
TFX International uses specialized handling techniques that guarantee your vehicle arrives at its destination damage free and in the same condition it was in when you left it. Our custom air ride trailers are fully enclosed, and we have multi, dual and single-vehicle carriers available for car transport across the country. Each carrier also has a hydraulic gate lift which moves your vehicle into position in the trailer without the use of a loading ramp or engine power. Custom, adjustable nylon straps are then used to secure the vehicle in place.
2. Allowable personal belongings
TFX International is committed to going the extra mile for our clients. That is why we allow you to keep up to 100 pounds of personal belongings in the trunk of your vehicle. Upon handing it over to us for transport, we require you to provide a list of all items in your vehicle. If your vehicle is being shipped across the border, this will be necessary for clearance at customs.
3. Door-to-door service
One of the most convenient aspects of choosing TFX International to transport your vehicle is that you won't be required to drop it off at a terminal. With our door-to-door service you can choose to have your car picked up right at home or even at the office for no extra charge. In order for a delivery to completed, we require that you be available to receive the car and sign for its delivery at the agreed upon destination.
4. Auto storage options
TFX International offers a secure, 30,000 square foot warehouse for vehicle storage which is located close to the Toronto Pearson International Airport. For your convenience, we offer both long and short-term storage options. No matter how long you store your vehicle with us, our facility will be monitored by on-site staff with a closed-circuit camera system.
Professional, Quality, and Convenient Vehicle Transport
We make it our goal to reduce the impact and stress transport can have on your vehicle. If you're looking for professional and reliable service, contact us today for a free quote. Our experienced drivers will make sure that your vehicle is transported with care and that it reaches its destination on time. We provide service all across Canada and to and from the United States, including major cities such as Toronto, Ottawa, Vancouver, Calgary, Montreal, and Winnipeg.